Survival Kits Posters
Flat illustration
Designers, developers and marketers must coexist in digital agencies. Three useful kits for learning more about themselves and survive.
Illustrator
Flat Illustration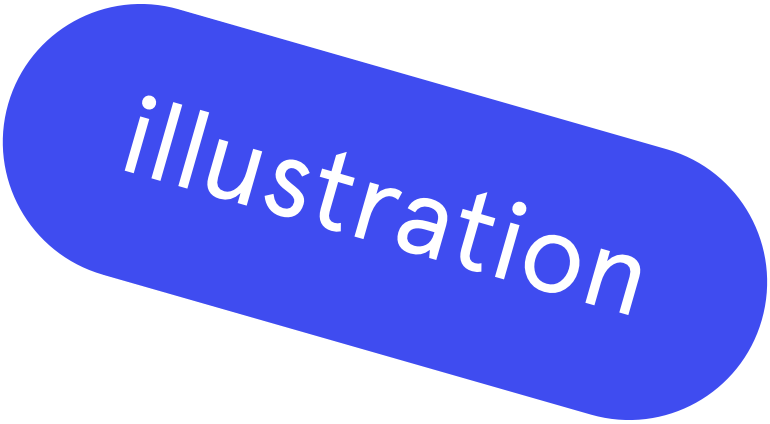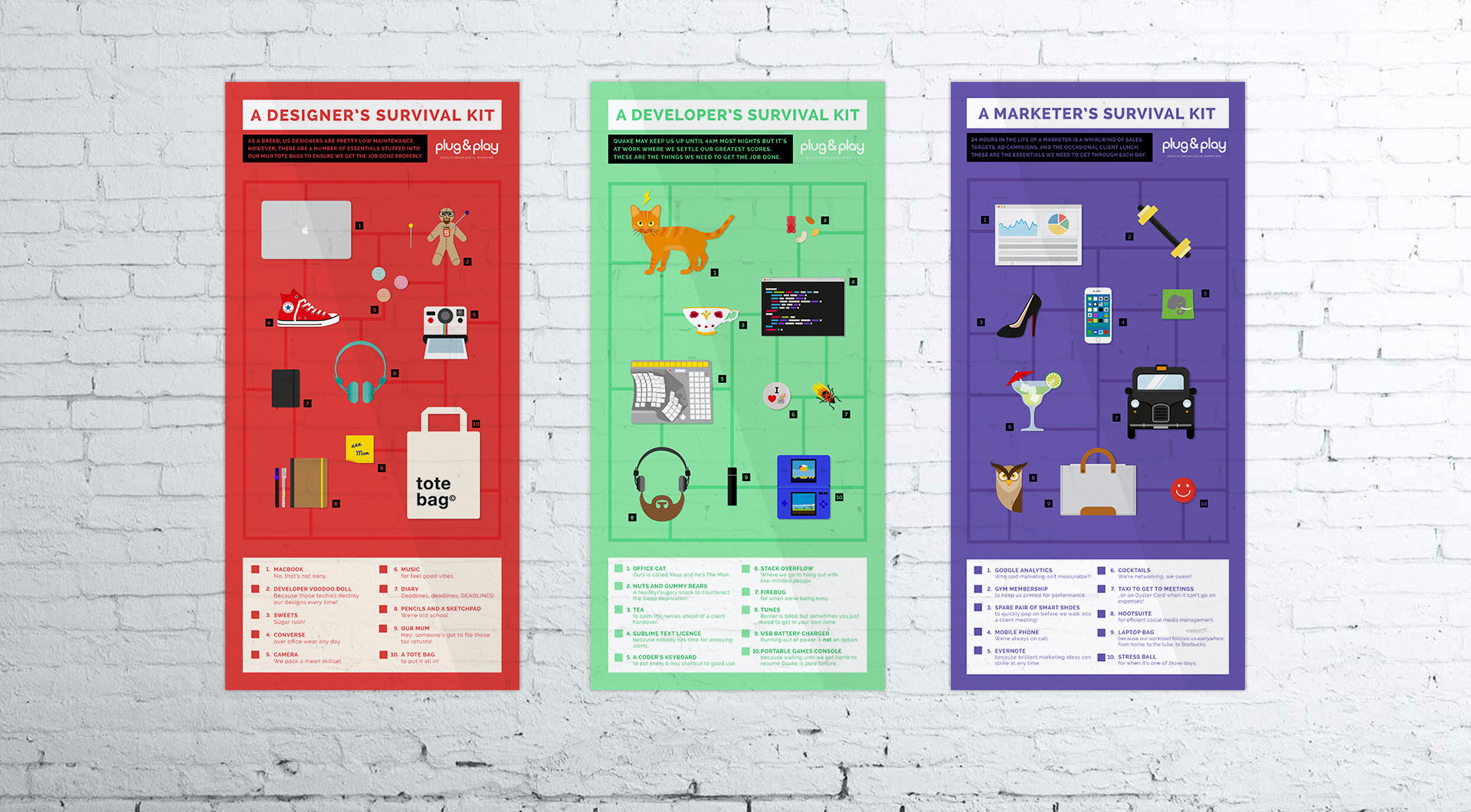 A Designer's survival kit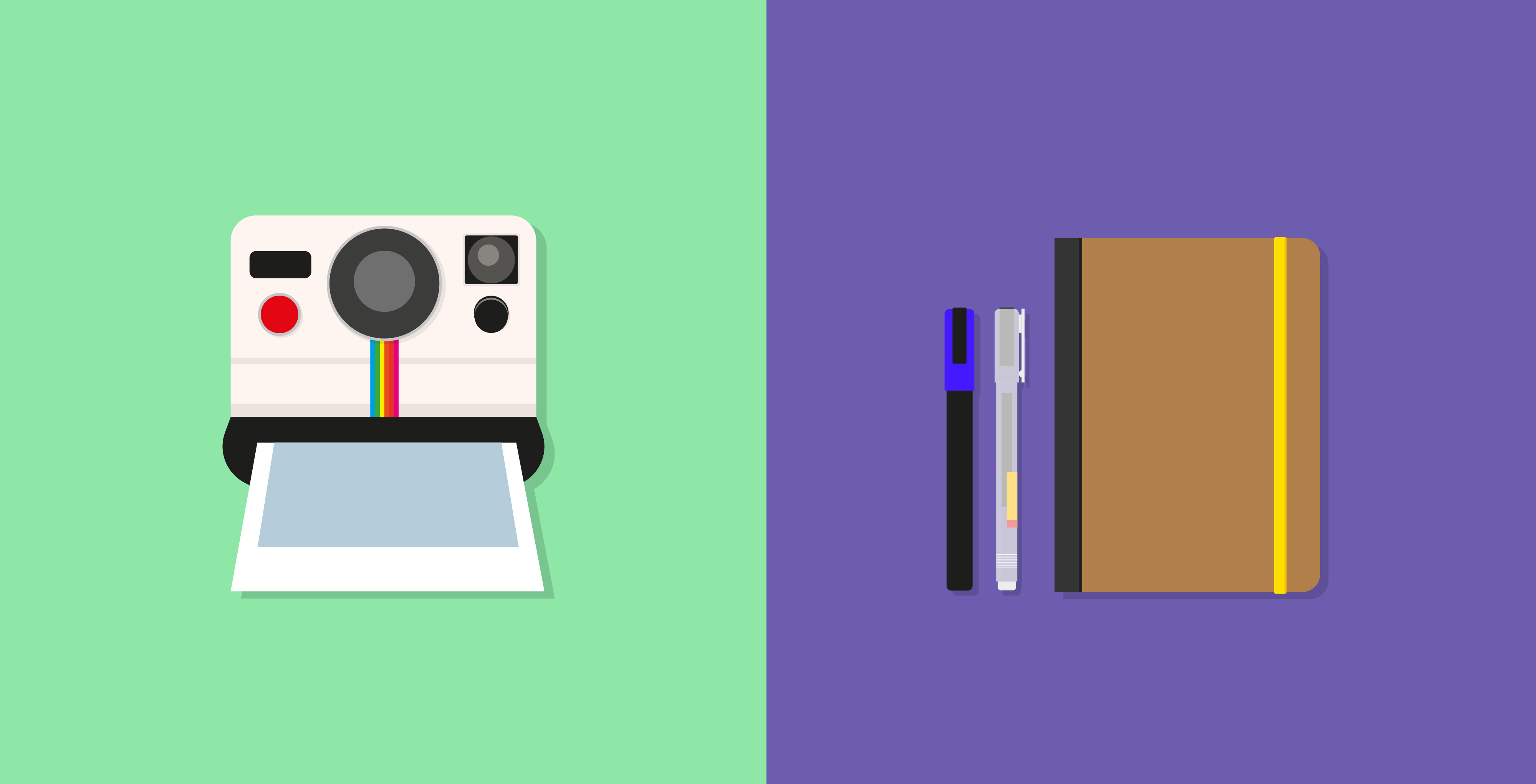 A designer's survival kit
As a breed, we designers are pretty low maintenance. However, there are a number of essentials stuffed into our Muji tote bags to ensure we get the job done properly.
1. MACBOOK No, that's not irony.
2. DEVELOPER VOODOO DOLL Because those techies destroy our designs every time!
3. SWEETS Sugar rush!
4. CONVERSE over office wear any day.
5. CAMERA We pack a mean skillset.
6. MUSIC for feel good vibes.
7.  DIARY Deadlines, deadlines, DEADLINES!
8. PENCILS AND A SKETCHPAD We're old school.
9. OUR MUM Hey, someone's got to file those tax returns!
10. A TOTE BAG to put it all in!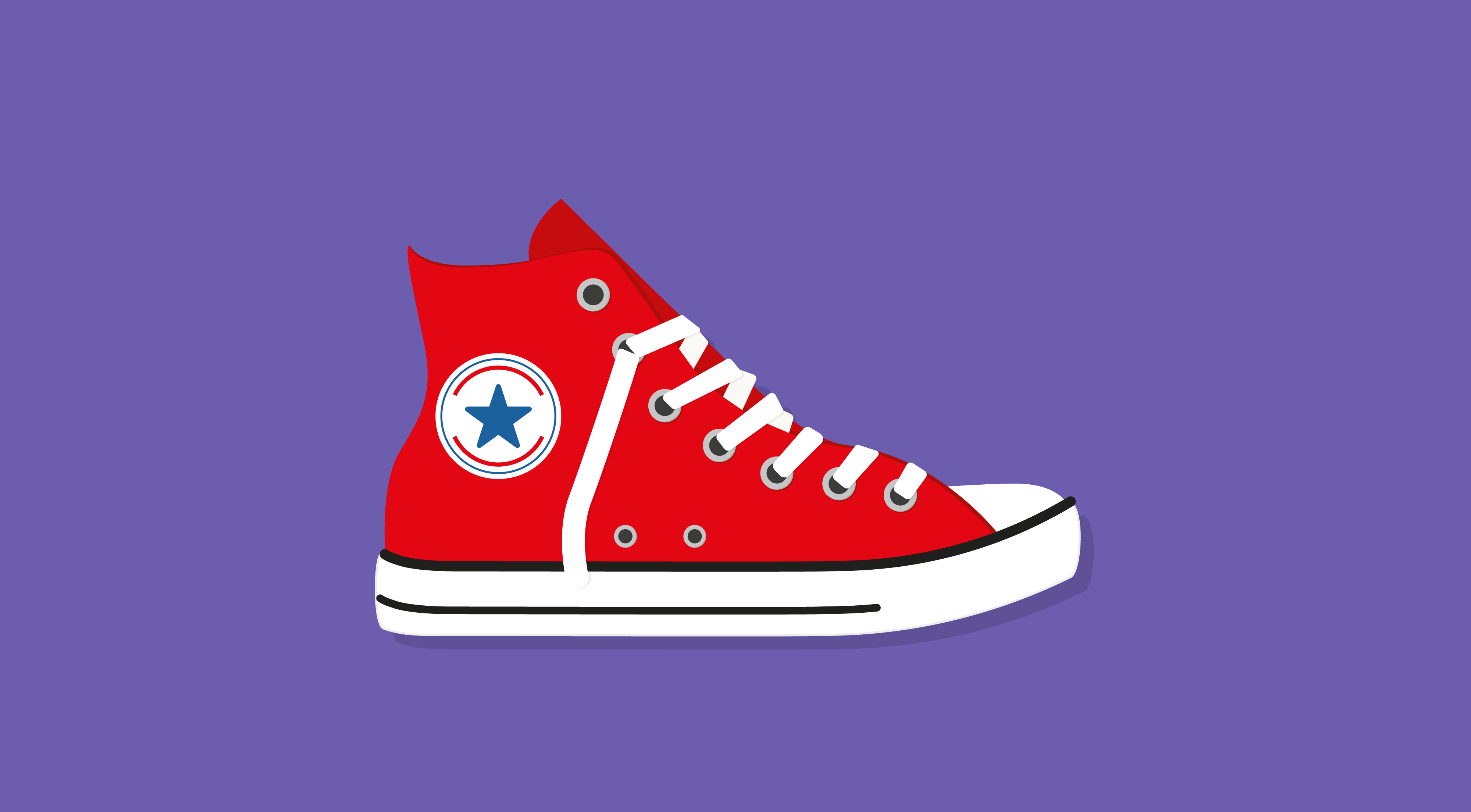 A Developer's survival kit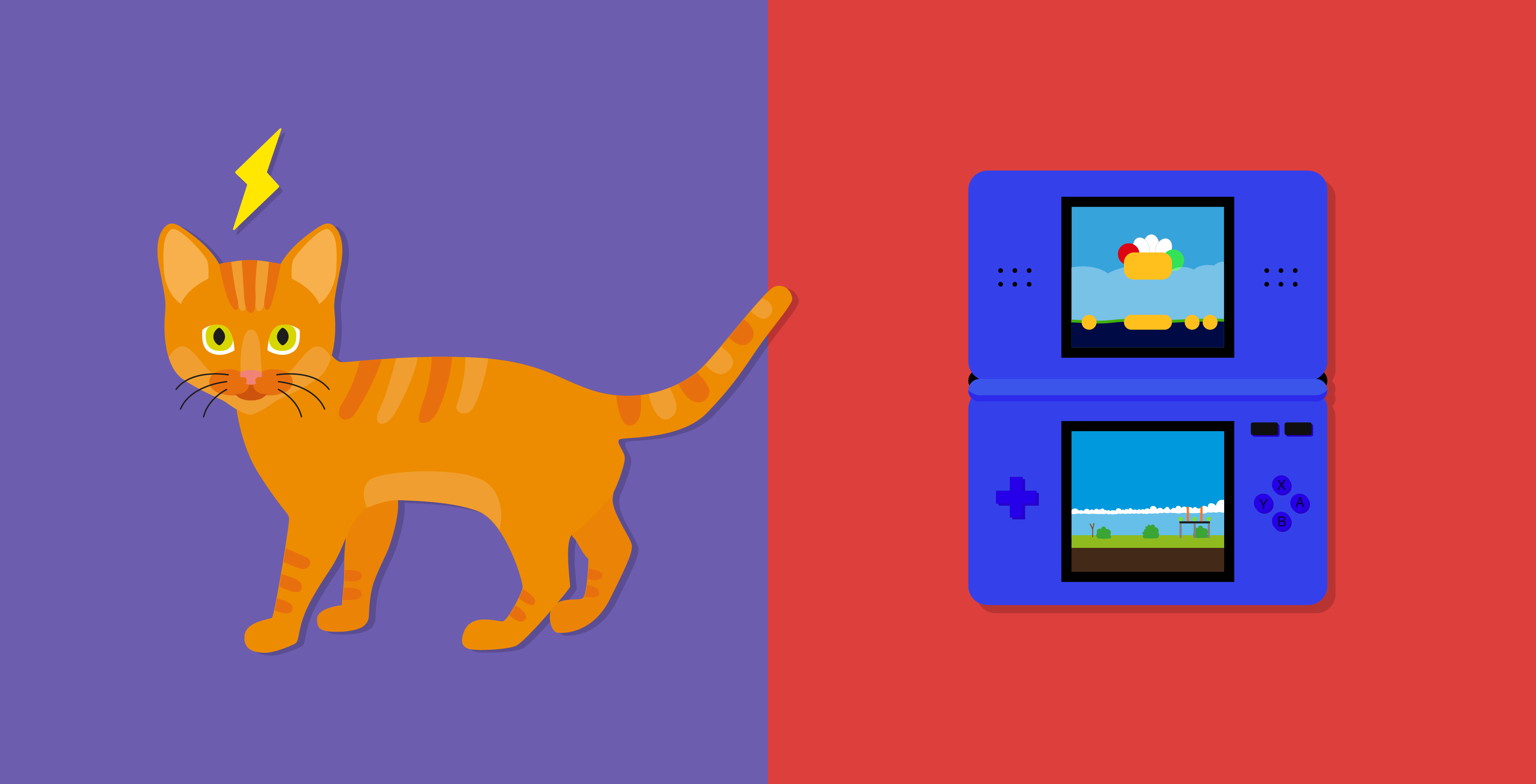 A Developer's survival kit
Quake may keep us up until 4am most nights but it's at work where we settle our greatest scores. These are the things we need to get the job done.
1. OFFICE Cat Ours is called Xeus and he's The Man.
2. NUTS AND GUMMY BEARS A healthy/sugary snack to counteract the sleep deprivation.
3. TEA to calm the nerves ahead of a client handover.
4. SUBLIME TEXT LICENCE because nobody has time for annoying alerts.
5. A CODER'S KEYBOARD to put every 6-key shortcut to good use.
6. STACK OVERFLOW Where we go to hang out with like-minded people.
7. FIREBUG for when we're being nosy.
8. TUNES Banter is good but sometimes you just need to get in your own zone.
9. USB BATTERY CHARGER Running out of power is not an option.
10. PORTABLE GAMES CONSOLE because waiting until we get home to resume Quake is pure torture.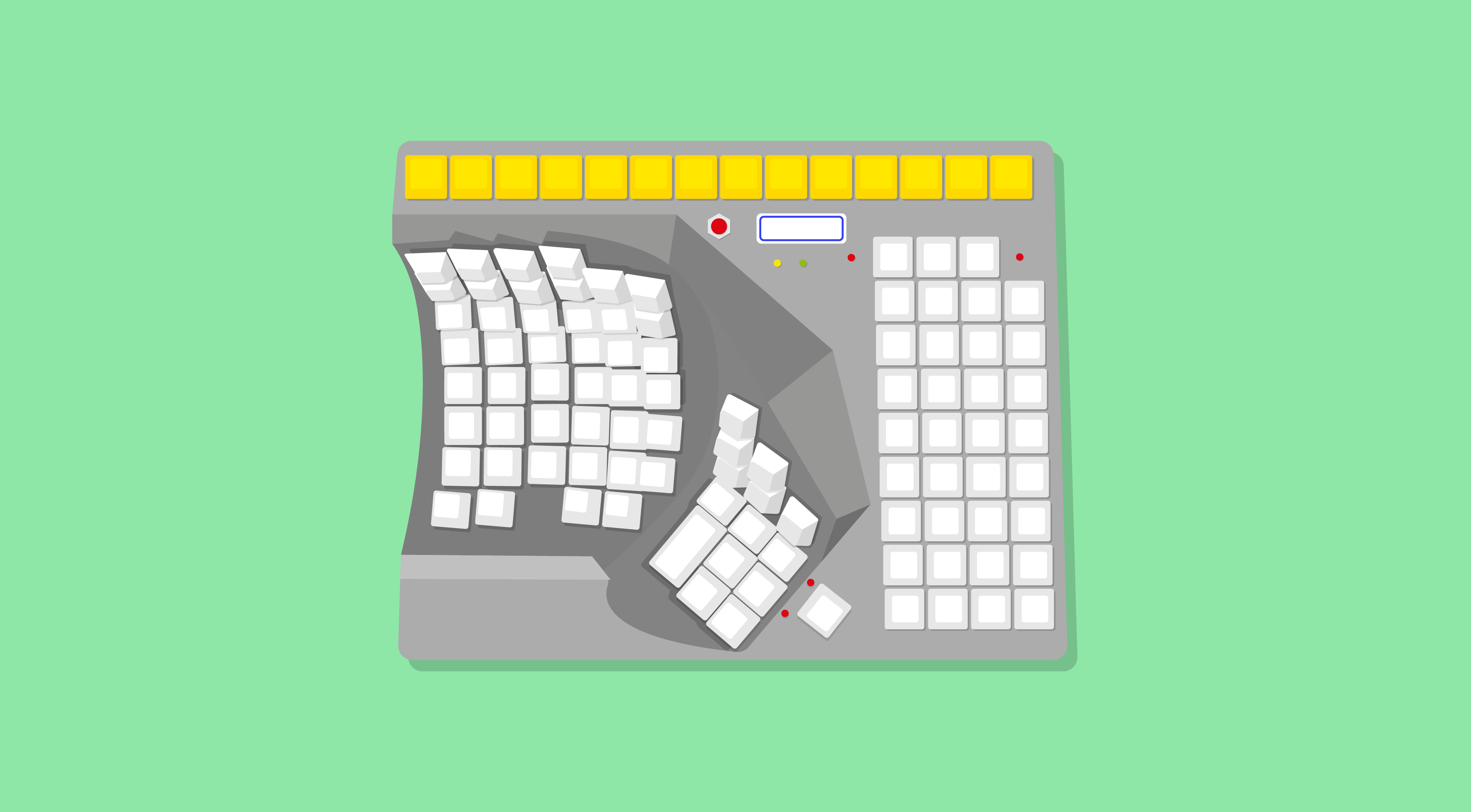 A Marketer's survival kit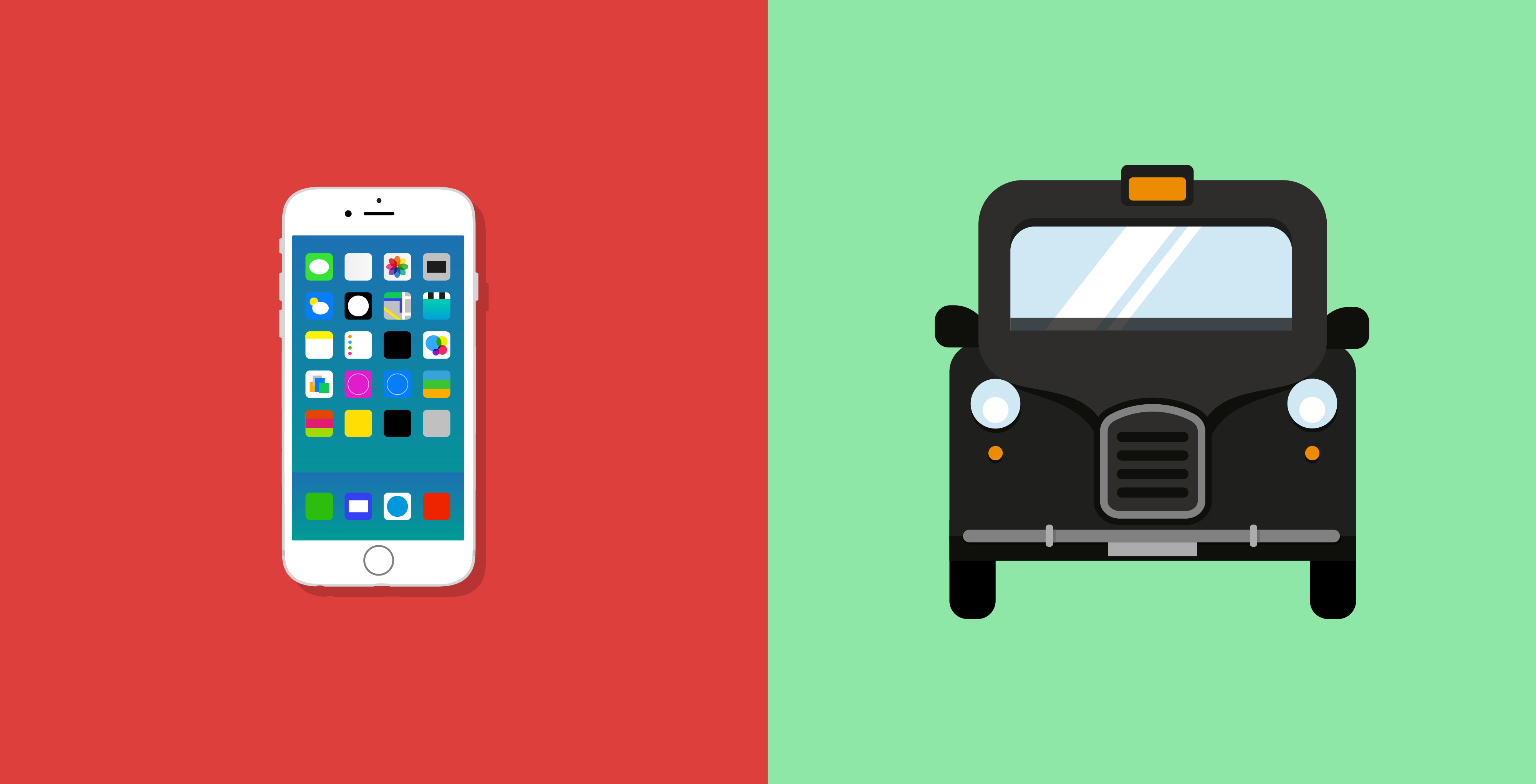 A Marketer's survival kit
24 hours in the life of a marketer is a whirlwind of sales targets, ad campaigns, and the occasional client lunch. These are the essentials we need to get through each day.
1. GOOGLE ANALYTICS Who said marketing isn't measurable?!
2. GYM MEMBERSHIP to keep us primed for performance.
3. SPARE PAIR OF SMART SHOES to quickly pop on before we walk into a client meeting!
4. MOBILE PHONE We're always on call.
5. EVERNOTE because brilliant marketing ideas can strike at any time.
6. COCKTAILS We're networking, we swear!
7. TAXI TO GET TO MEETINGS …or an Oyster Card when it can't go on expenses!
8. HOOTSUITE for efficient social media management.
9. LAPTOP BAG because our workload follows us everywhere, from home, to the tube, to Starbucks.
10. STRESS BALL for when it's one of those days.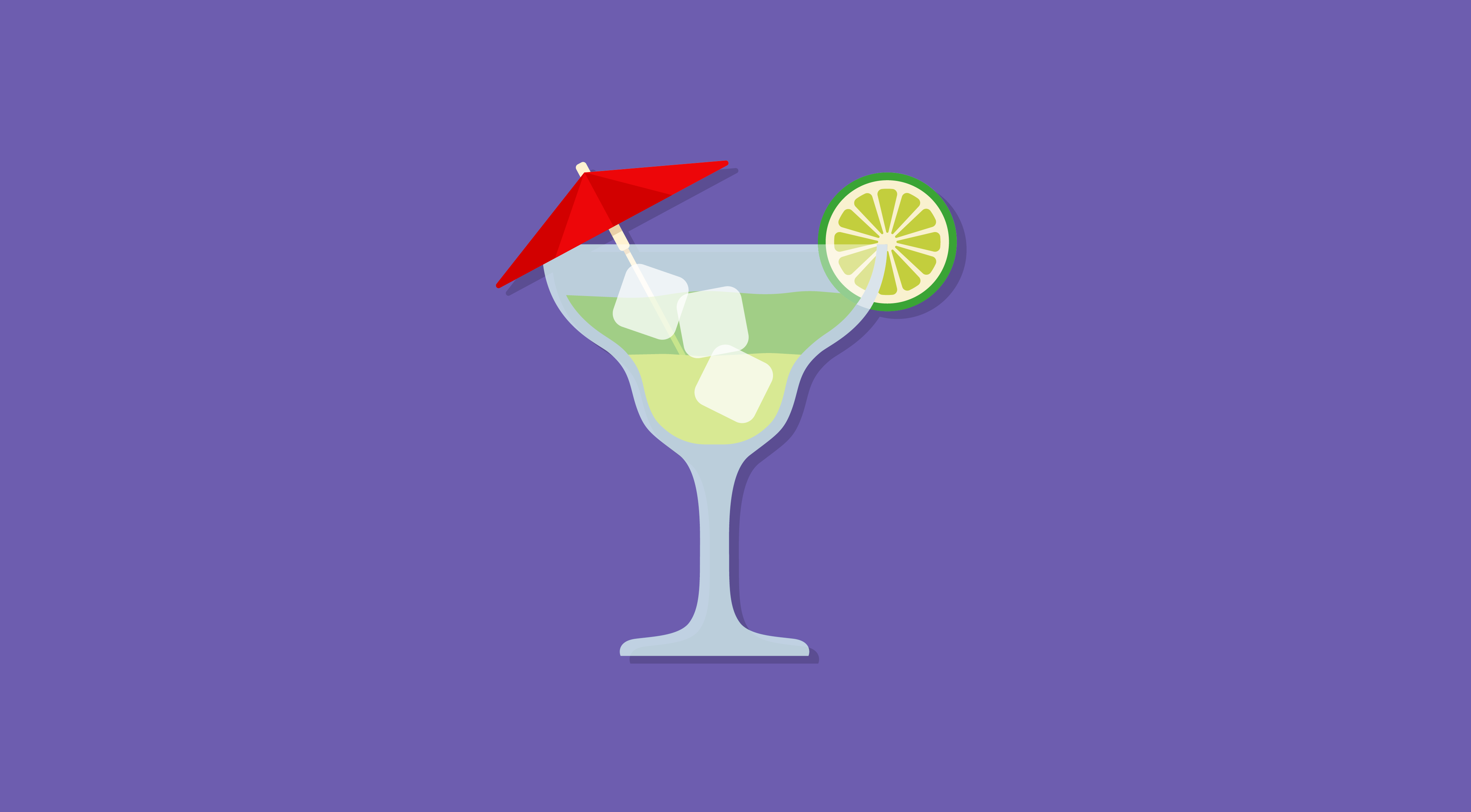 Responsive E-commerce Icon Set