Medcazt is a corporate internal podcast app for the pharmaceutical company Astra Zeneca. The medical team and diagnosis team have access to the most up-to-date news, opinion and research. Medcazt is a tailormade app that brings the later science to them within different categories and to listen on or offline.
I designed the visual design of Medcazt from scratch firstly for iOS, and ensuite we develop the product for Android and also on tablets format.
Sketch
Zeplin
Illustrator
iOS app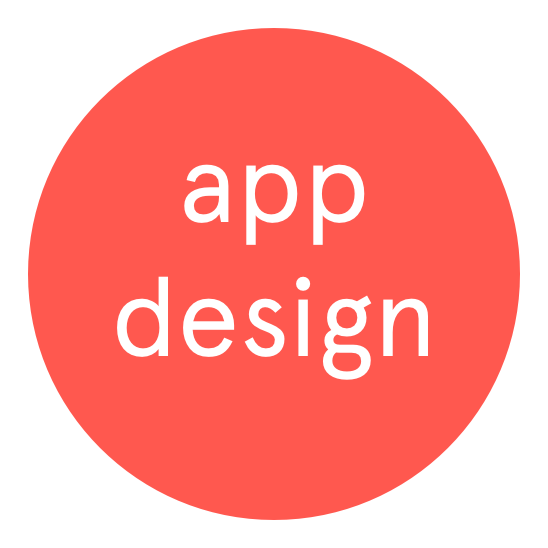 To the Astra Zeneca branding guideline's primary colours, orange and purple I added new colours to create a digital-friendly colour palette and have a large choice of colours to differentiate the podcasts categories. Then, from their iconography and science imagery, I created a library of components and a set of icons that cover all the functionality of the app.
Below: Icons created from the AZ logo shapes to cover all the functionality of the app.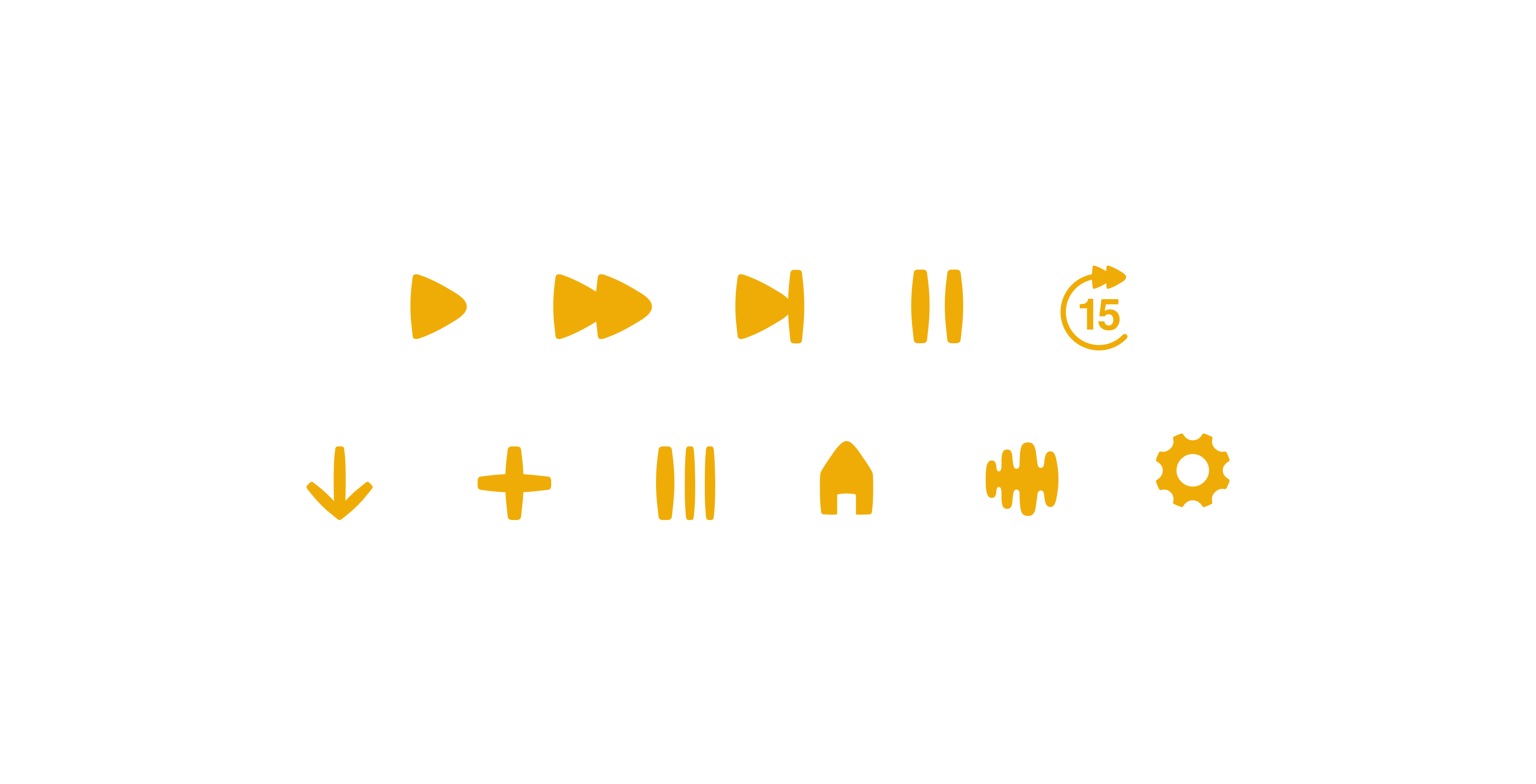 The home screen highlights the featured podcast and shows all the categories.
I reused Astra Zeneca medical icons on a modern gradient background associated with their science imagery created for each category.
​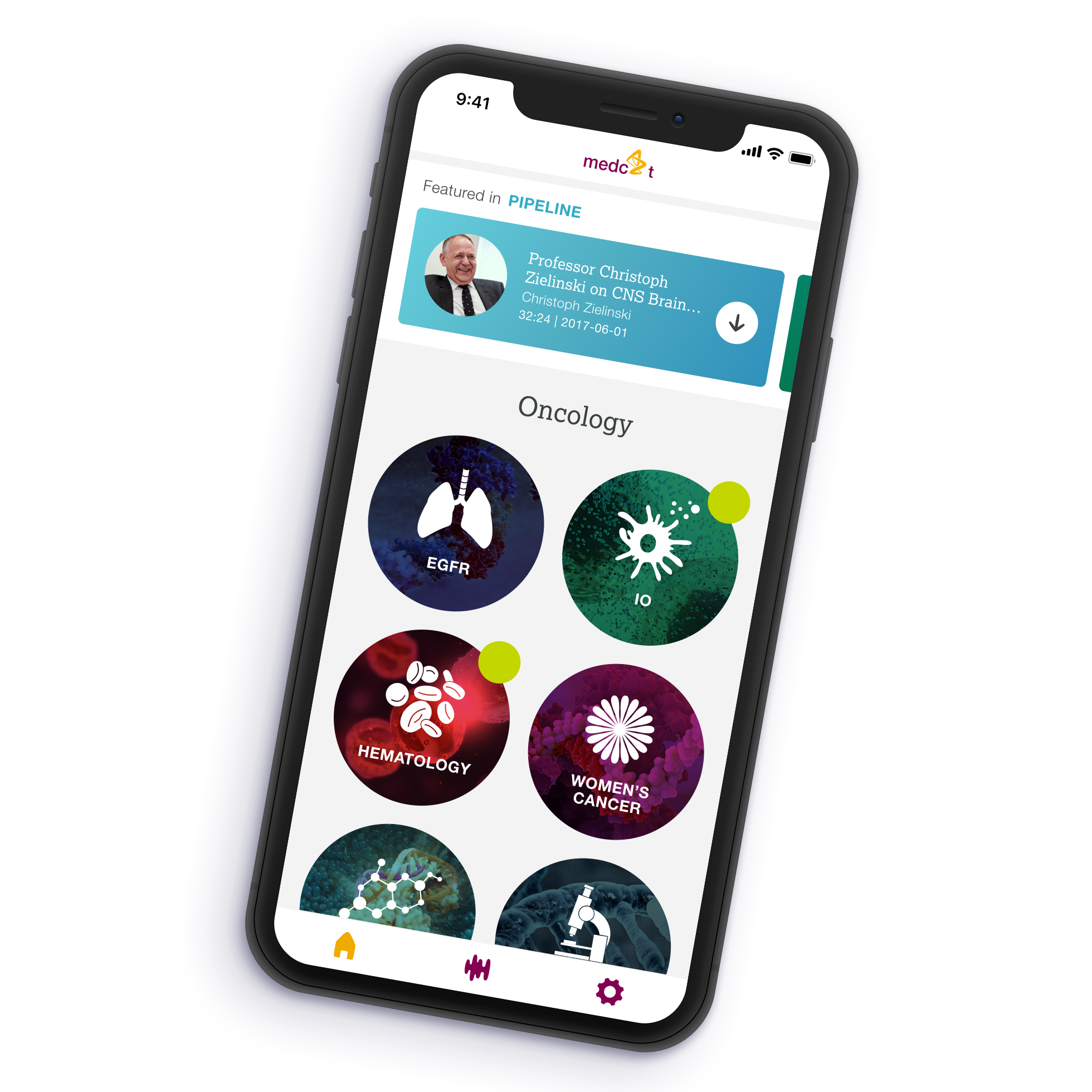 From the tab nav always displayed at the bottom of the screen, the user can always easily navigate between the three main sections of the app: Homescreen – My library – Settings.
Each category has its own colour, which we can find in the title, icons and players. Each colour has its corresponding gradient and accessible colour for the text.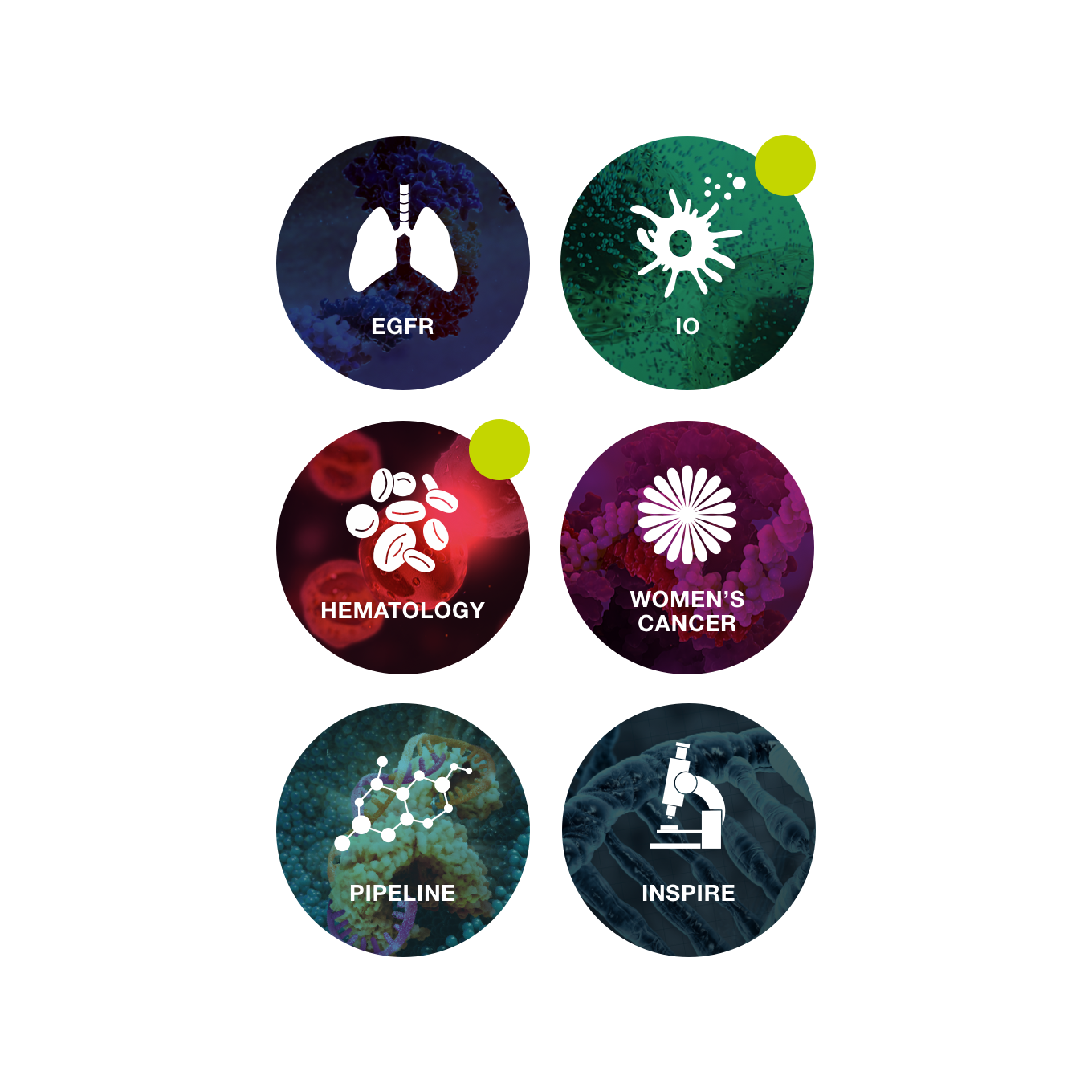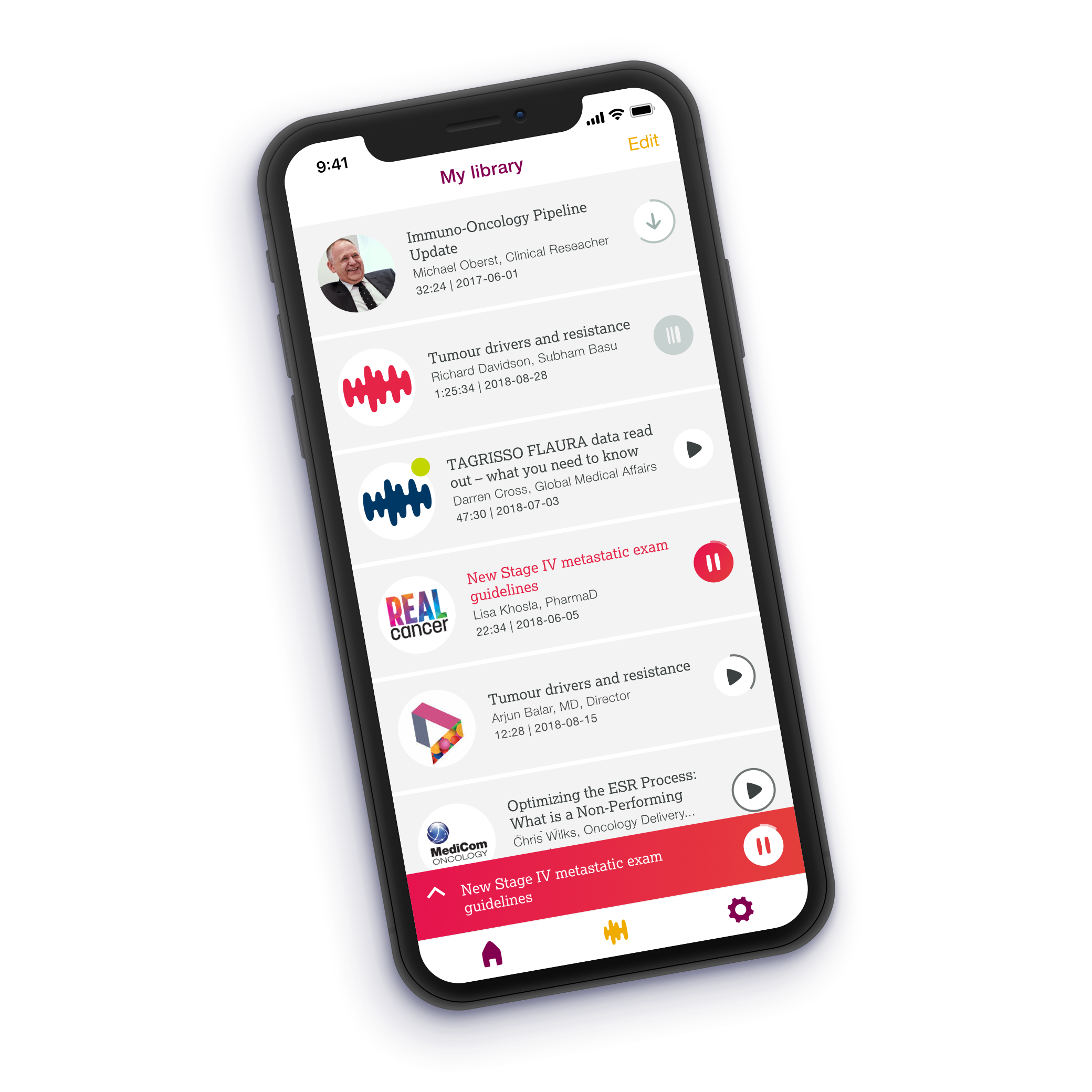 The medical team member can create their own library by saving and downloading the podcast they are interested. They can listen to it wherever they are, whenever they have time by the offline option.
When the therapy is finished the practitioner ends the timer and answers a serie of questions to make sure all the data are tracked and we get the best results.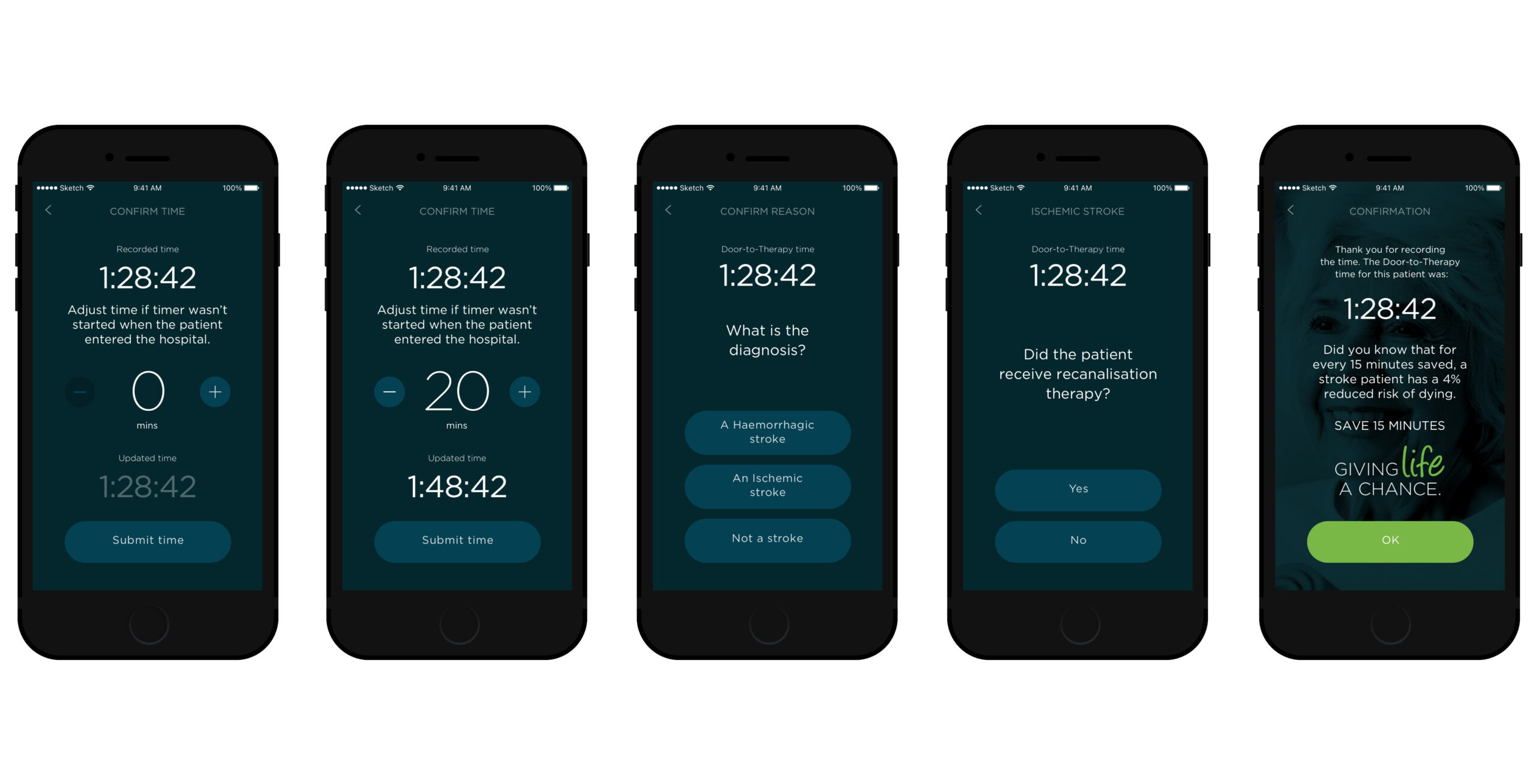 Track the overall hospital therapy time, all the logs are stored and easily visible allowing you to manage your progress.
In the history section, different graphs are showing the average time but also the different treatments times. These data are used to improve the time between the treatments and see where there is too much wait.