How do I recycle?
App design
The app to know everything about recycling
General Assembly project
Sketch
Zeplin
Illustrator
iOS & Android app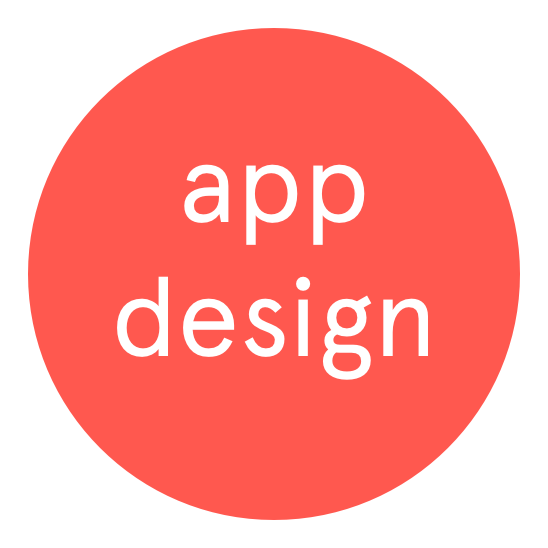 Most of the people are now conscious about recycling and the cities they live in provide them good recycling service.
But in 2018 in the UK, only 45% of the waste were going to recycling* and the main reason is that people are not sure if some items are recyclable, especially with plastics.**
*Gov UK – Department for Environment, Food & Rural affairs
**Statista 2021
How might we quickly provide people the right information about recycling a product so they recycle better.
Learn how people recycle at home.
Understand what is the good habits they use to recycle & the blockers that make them not recycle.
Understand the user needs.
The goal is to find an easy way to give the user the information and the motivation to recycle.
Design the perfect solution easy & fun.
Answer the result of the research by building the perfect design.
In my user interviews, I created a series of questions to understand the knowledge they have about recycling and the method they use, what they like, what they don't, where is the problem.
I interviewed 7 users, that all have experience with recycling from 28 to 67 years old, living alone, in a couple, with family, or with flatmates in capitals or smaller cities across the UK, France, and Spain.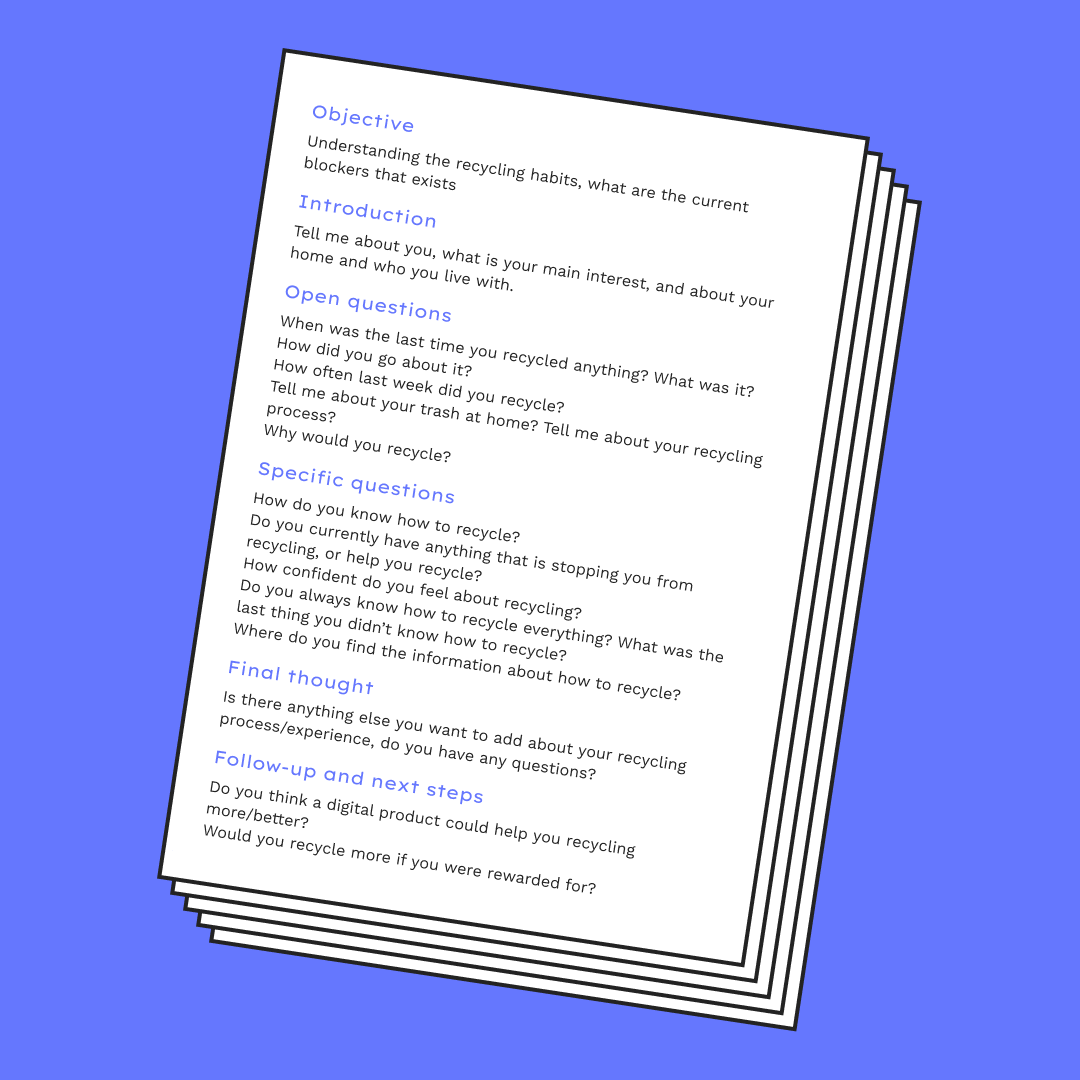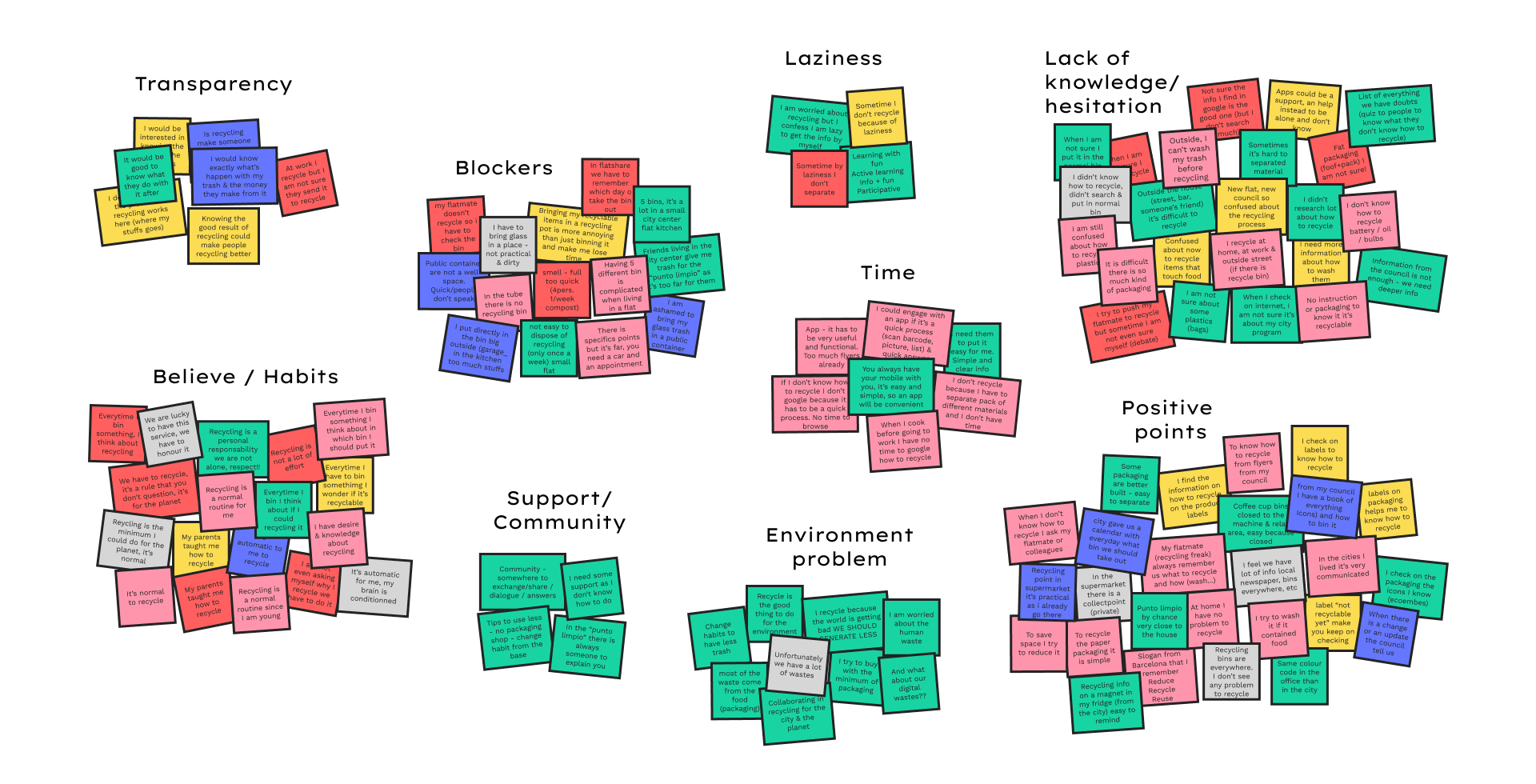 It's normal for people to recycle.

They do it for the planet.

They are concerned about our waste.

Cities and countries have a good recycling program available to everybody.
They have no time to search about recycling.

There is a lack of information about some products (plastics, if touching food).

They would like to know their impact, know what happen to their rubbish.

It has to be easy, quick and functional.

I need some support from others to know how to recycle and to help me to consume differently.


They sometimes don't recycle for laziness, it has to be put easy for me.
User needs a way to find

quickly

the

right information

so that they recycle well a product

User needs to find some

support

so that they

recycle better
Sketching ideas about searching for a product from a list, by categories or scanning the barcode, and the results.
Using the Features Prioritisation 2×2 matrix I listed the features necessary by order of priority:
Map/Geolocalisation

Search a packaging to recycle

Instruction on how to recycle

List of products

Community

Tips to reduce

Consequences / results / insights

Share

Reminders

Notification of a change


Track habits
Looking at other apps I could realise that the search should be quick (scan bar codes, search by category) and the learning not boring but more interactive, funny.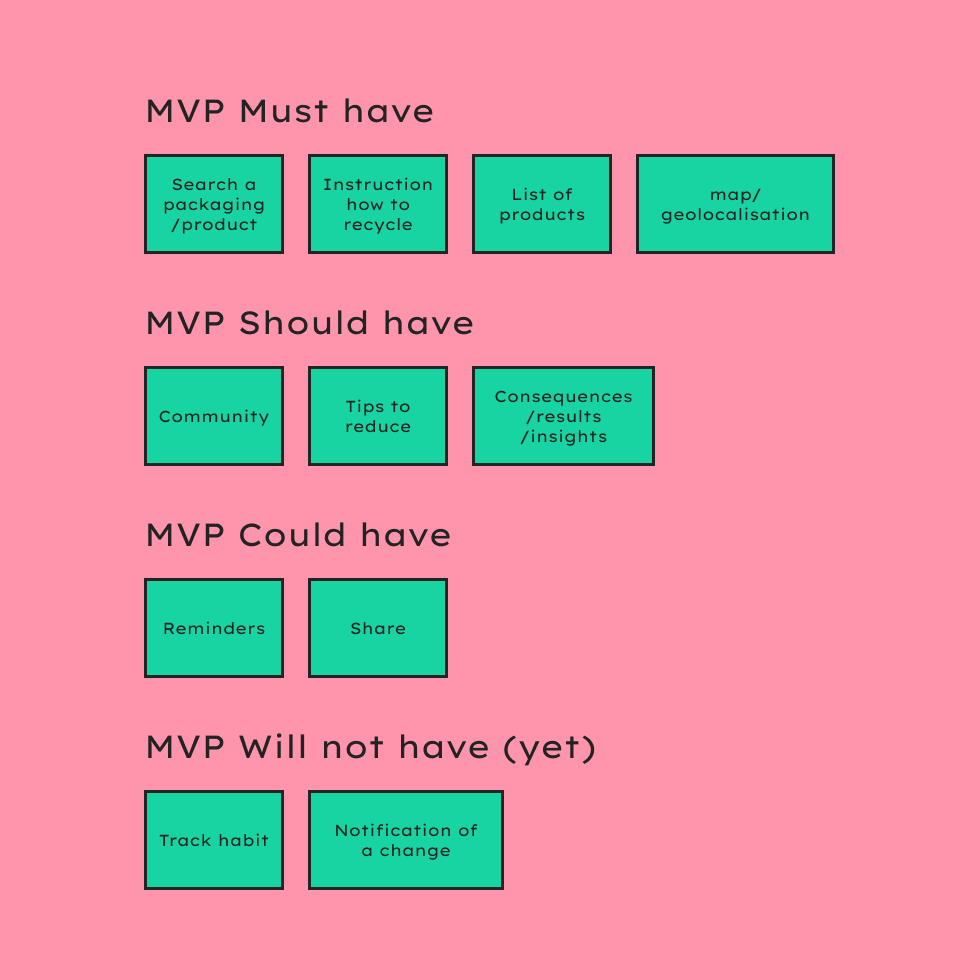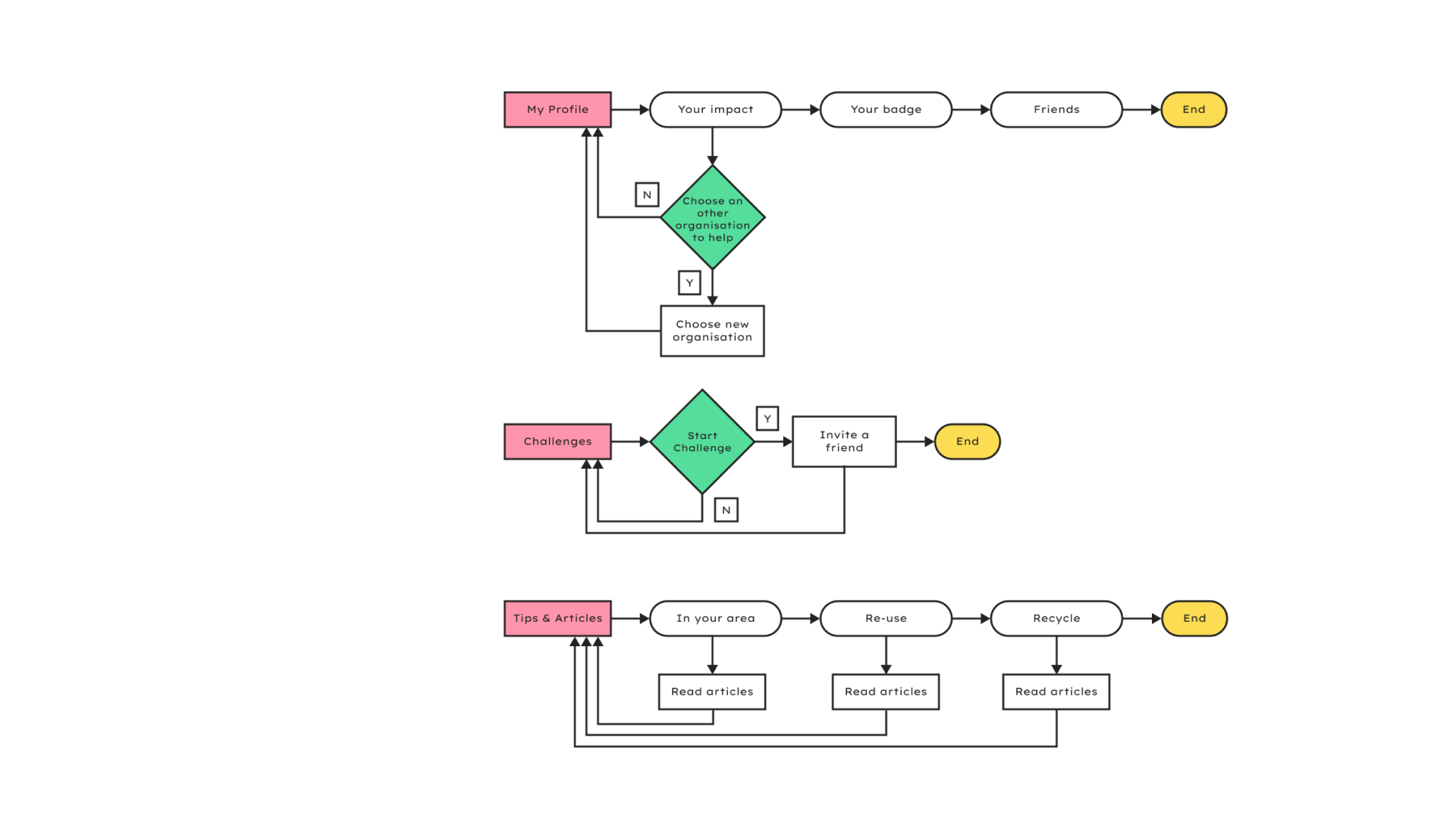 Wireframes & 1st prototype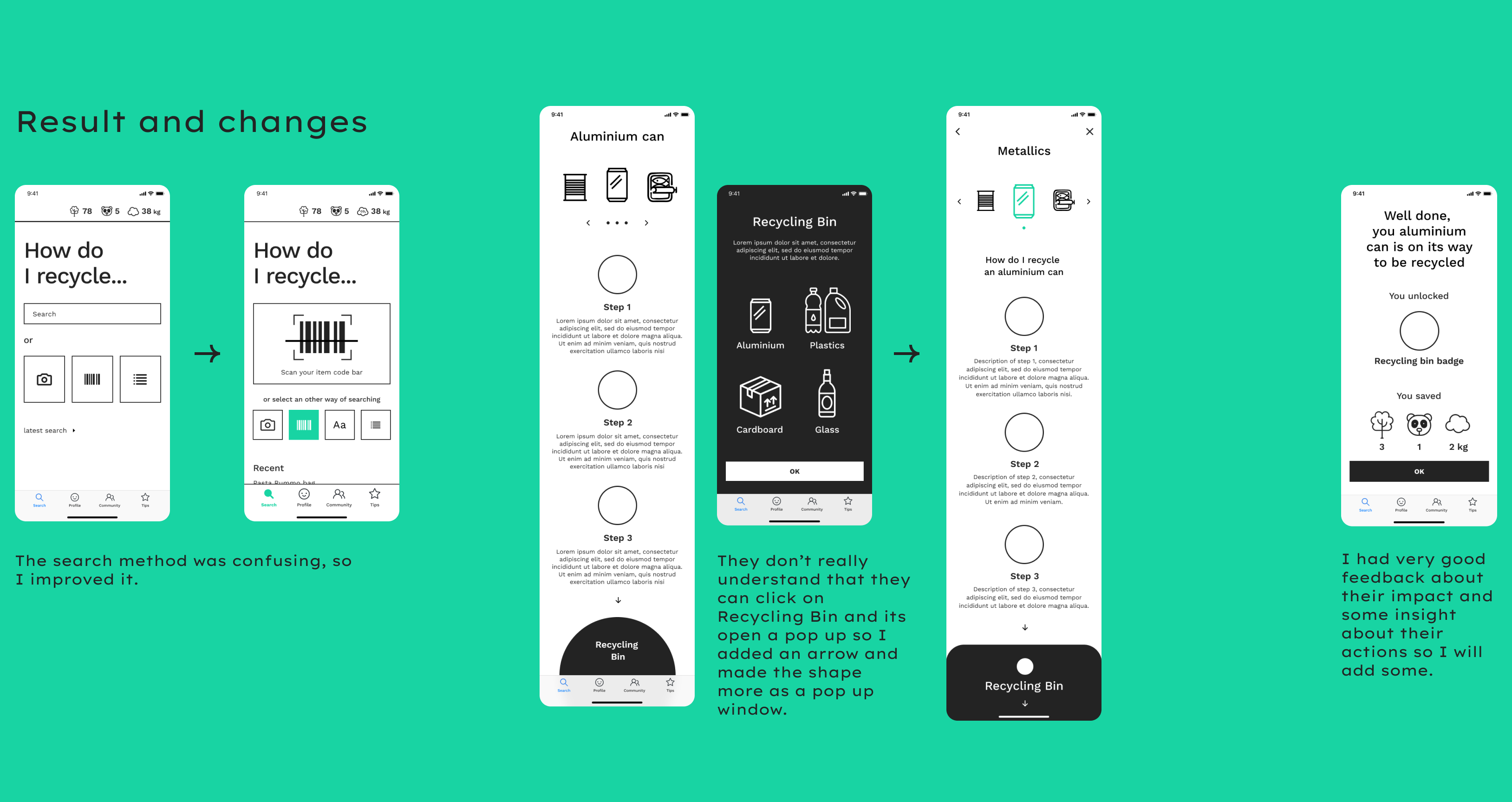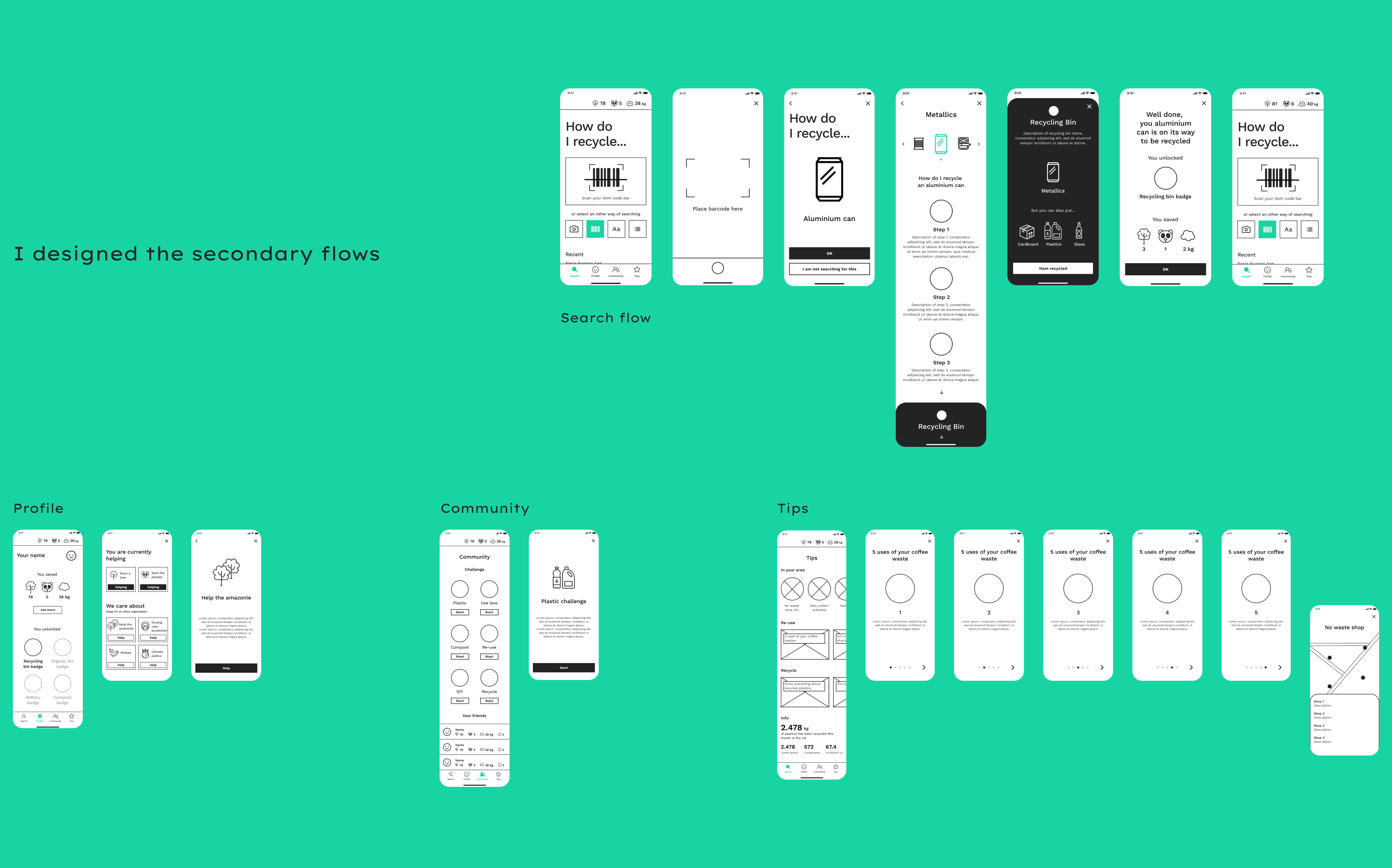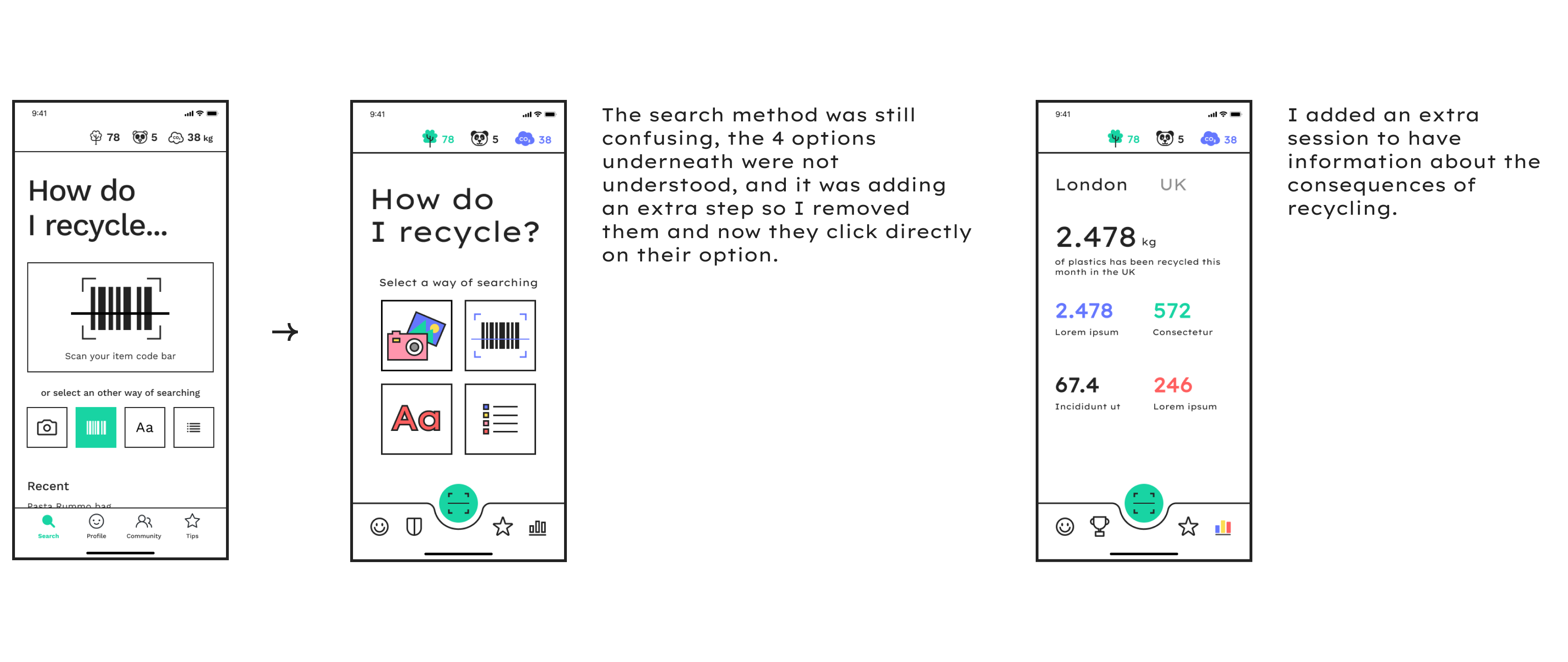 Earning badges help you track your performance and keep the motivation up in stressful situation.
In the history section, different graphs are showing the average time but also the different treatments times. These data are used to improve the time between the treatments and see where there is too much wait.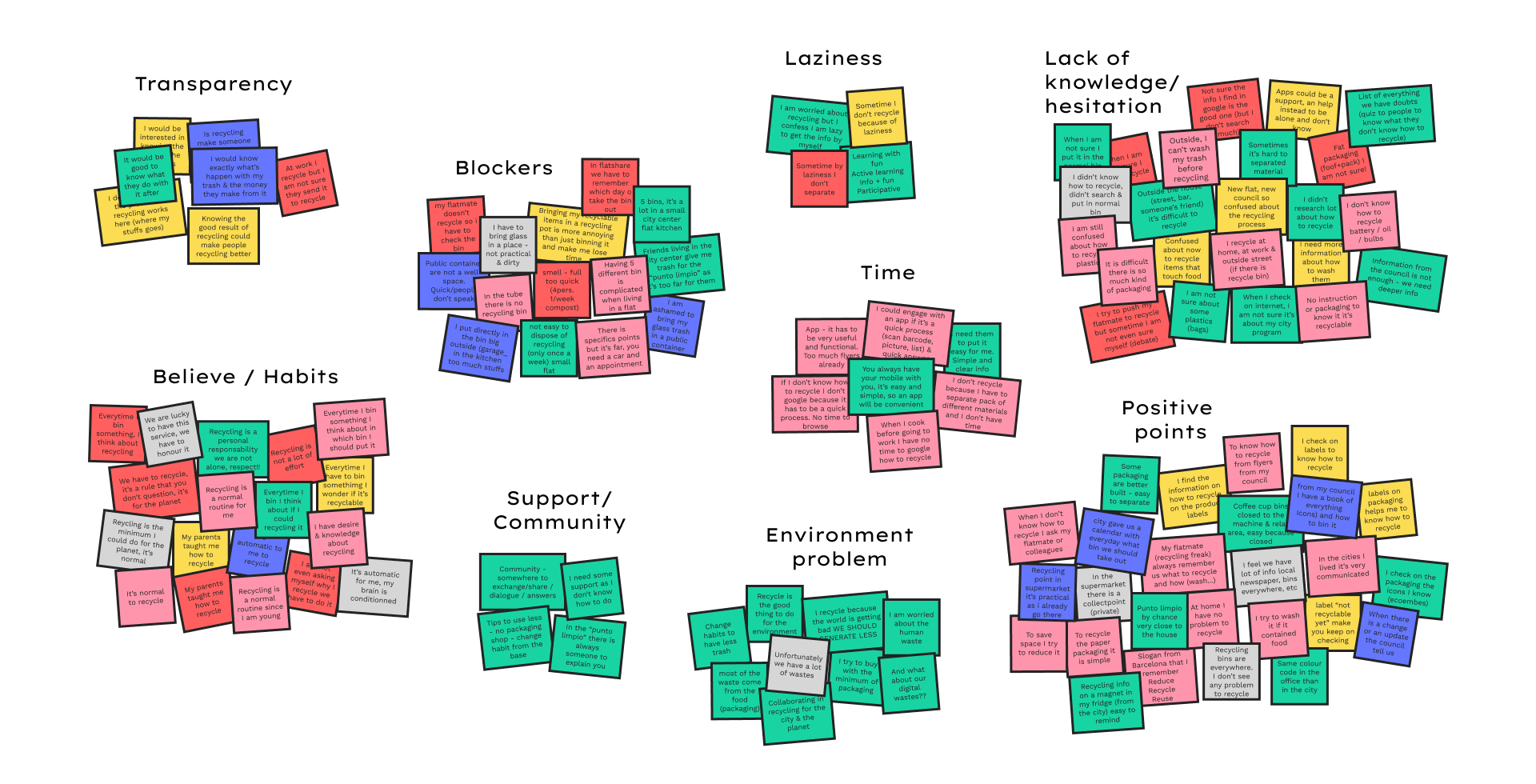 This app is translated into 13 languages, Latin and Cyrillic alphabets. In every step of the design, I needed to make all components adaptable to these different languages.